Here it is! The cover for Stone Chronicles Book 2, THE FORGOTTEN.
Remember, release date is next week: Monday, June 22.
Hope you like the cover and the book! Please let us know what you think. 🙂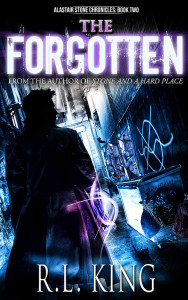 (click for bigger version)
Thanks as always to Streetlight Graphics–they're doing great work on all the series covers!