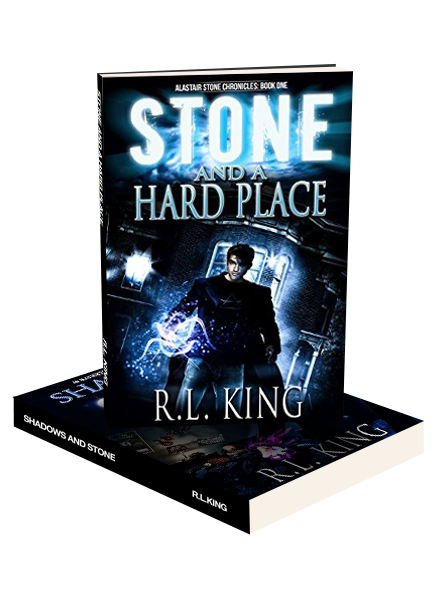 Enter a World of
Magic and Mayhem…
To get your FREE Alastair Stone Chronicles eBooks,
you just need to tell me where to send them.
Get My Free eBooks
Shadowrun
In the shadows of the Sixth World where man meets magic and machine, everything has a price.
Out of Time, Out of Options
JackPointer mage Winterhawk left the shadows at the top of his game: these days he indulges his curiosity about all things mysterious and magical on his own terms. But he's about to discover that the shadows are hard to leave behind, and old enemies have their ways of drawing him back in.
(Published by Catalyst Game Labs)
Waking Spirits
The Sixth World doesn't give people much time to grow up. Whoever you are, wherever you live, there's going to come a time when the world is going to throw you some serious curveballs, and if all you can do is bitch and moan about how you're not ready for what's coming your way, you're not going to last long. Get strong, grow up, and figure out how to survive—that's what everyone else has done. Except for those lying two meters underground.
(Published by Catalyst Game Labs)
BACKGROUND
R. L. King is an award-winning author and game freelancer for Catalyst Game Labs, publisher of the popular roleplaying game Shadowrun. She has contributed fiction and game material to numerous sourcebooks, as well as one full-length adventure, "On the Run," included as part of the 2012 Origins-Award-winning "Runners' Toolkit."
Her first novel in the Shadowrun universe, Borrowed Time, was published in Spring 2015.
When not doing her best to make life difficult for her characters, King is a software technical writer for a large Silicon Valley database company. In her spare time (hah!) she enjoys hanging out with her very understanding spouse and her small herd of cats, watching way too much Doctor Who, and attending conventions when she can. She is an Active member of the Science Fiction and Fantasy Writers of America, the Horror Writers' Association, and the International Association of Media Tie-in Writers.
BLOG
Read our regularly updated blog for news on new releases, competitions, offers and appearances.
Just a quick update: Stone Chronicles Book 5, CORE OF STONE, is coming in a little more than a week! It follows directly after the events in THE SOURCE, and presents Dr. Stone with the sort of problem he's never had to deal with before. Here's the blurb (spoilers if you haven't read THE SOURCE):
read more